Algeria - Lynx GIS Adviser
This report is one of a series of new GIS products designed to exploit the power and ease of use of ArcGIS as a tool for the Explorationist. The product consists of a wide variety of exploration and production related maps linked to well/field/reservoir databases, geological cross sections, geo-seismic sections, seismic sections, reservoir logs and digital well logs managed from within ESRI's ArcGIS application suite.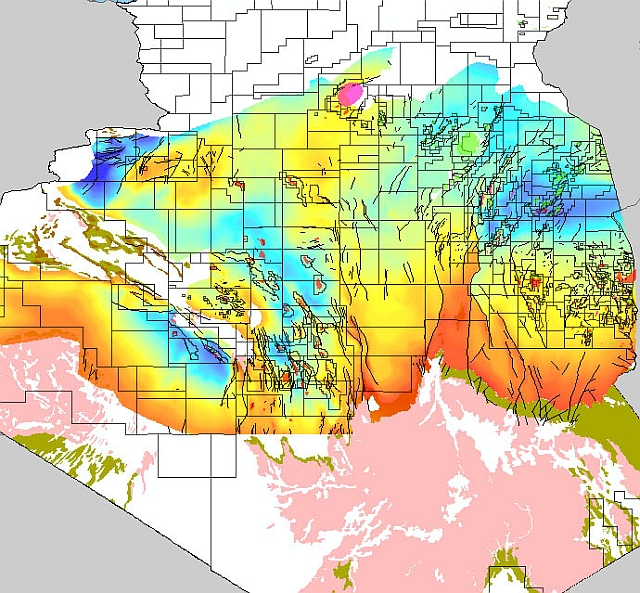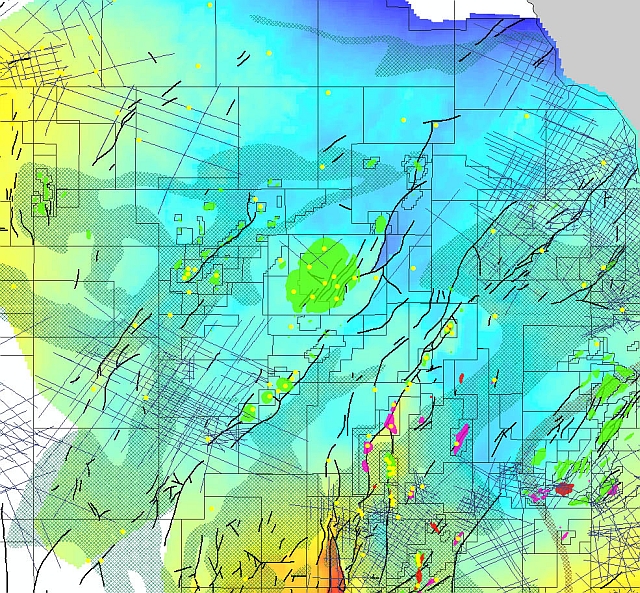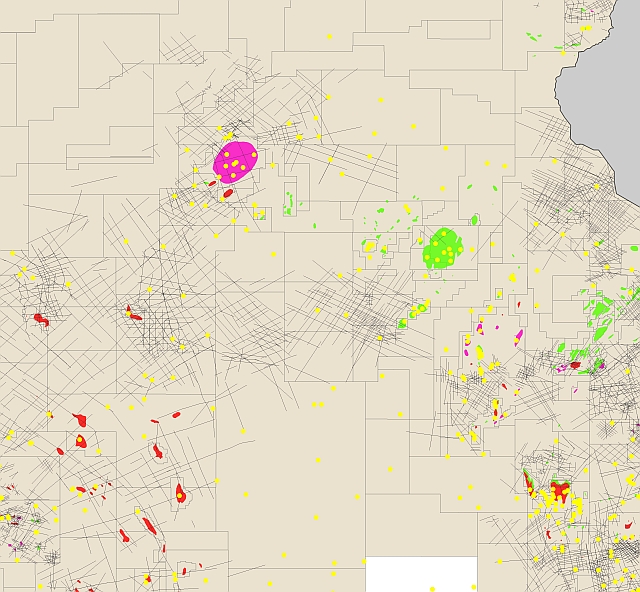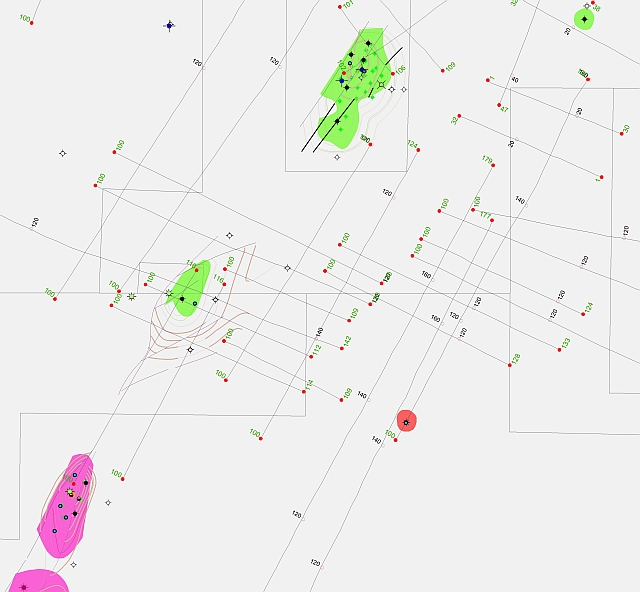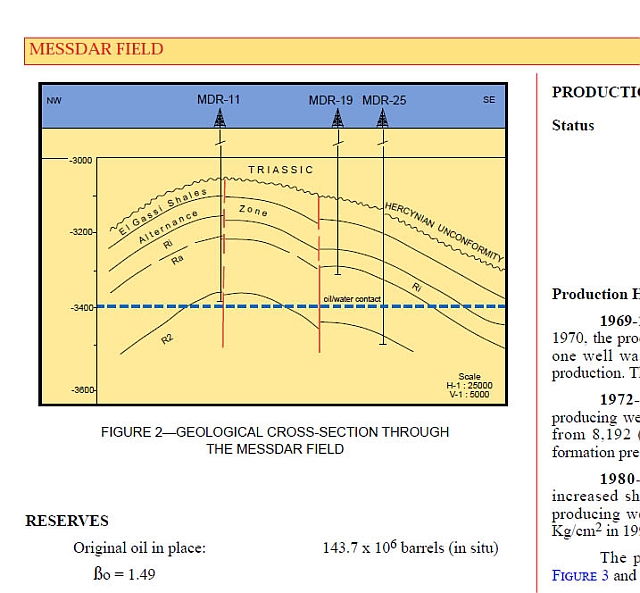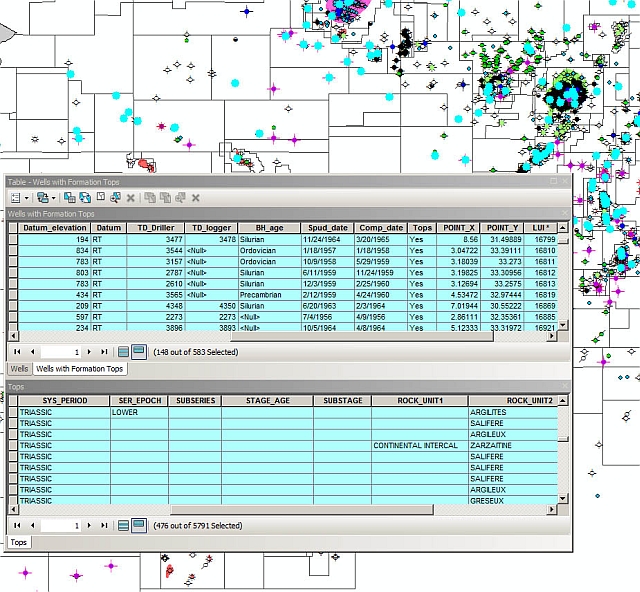 The emphasis of this Algerian project is on producing fields/reservoirs and includes tabular data for 318 fields/discoveries and 544 producing reservoirs. There is a well database containing over 1600 entries with links to 5700 formation tops.
In addition to these GIS themes there are illustrations for most of the fields/discoveries: cross-sections, formation logs, seismic examples etc.
Also from the GIS there are links to digital reports for each of the 45 fields listed below which contain information and descriptions of structure, reservoirs, reserves, production history, pressure decline, drainage, water injection, fluids composition/analysis, GOR evolution, field parameters, lithology, petrophysical properties etc. Text and figures, including composite logs, geological cross-sections, structure maps and seismic sections are also provided as digital PDFs. An example field can be provided.
Fields included (45):
Ain Romana
Ait Kheir
Alrar
Amassak Qued Zenani
Bir Berkine
Ben Kahla
Bir Berkine Nord
Bir Rebaa nord
Brides
Damrane
Dimeta
Djorf
Edjeleh
El Agreb
El Borma
El Gassi
El Ouar Sud
Gassi Touil
Guellala
Guellala NE
Haoud Berkaoui A
Hassi Chergui
Hassi Mazoula
Hassi Messaoud
Hassi R'mel
Hassi Touareg
Keskessa
Makouda
Messdar
Nezla N and S
Ohanet
Oued Noumer
Rhourde Hamra
Rhourde Messaoud
Rhourde Nouss Central
Rhourde Nouss SE
Rhourde Rouni
Stah
Tabankorttiraremine
Tiguentourine
Tin Fouye
Toual
Wed el Teh
Zarzaitine
Zotti
Additional Digital Well Data Module
In addition to the table above, another 122 digital well logs are available. Please request a detailed listing of curves and depth ranges.