Iraq Petroleum Systems
An ArcGIS-enabled study and interactive toolkit
Iraq is credited with 136 Bbbls oil and 108 Tcf gas (3P, Verma et al, 2004) in 84 fields, with 17 additional discoveries of undeclared reserves. Resources are clustered at particular geological horizons ranging in age from Ordovician to Pliocene. This distribution is dictated by particular source-reservoir-seal- combinations and defines a number of distinct petroleum systems.
Lynx Information Systems, Integrated Geochemical Interpretation (IGI), and David Boote Consulting Ltd have collaborated on this study.
A comprehensive analysis of each petroleum system (based on source) and detailed mapping of discrete play fairways (based on reservoir) are undertaken, using a logical methodology described by the workflow diagram below.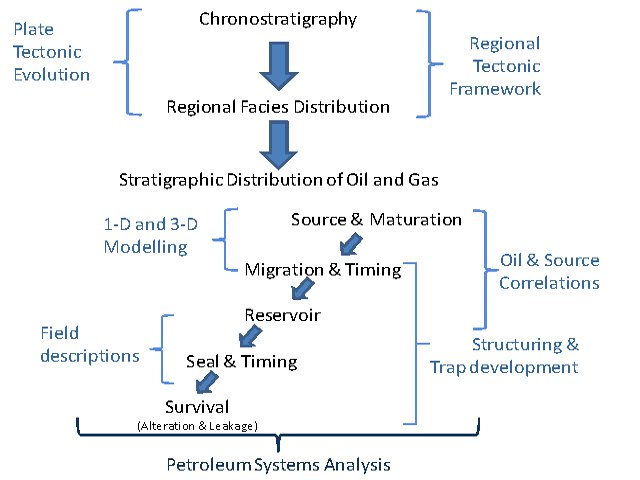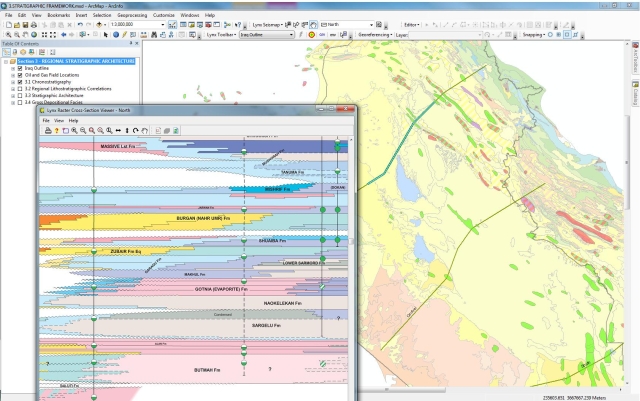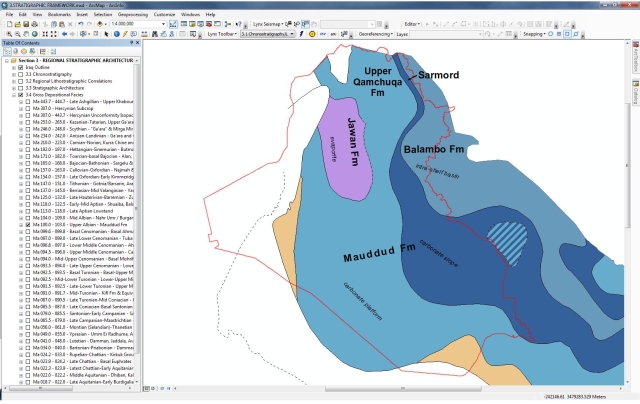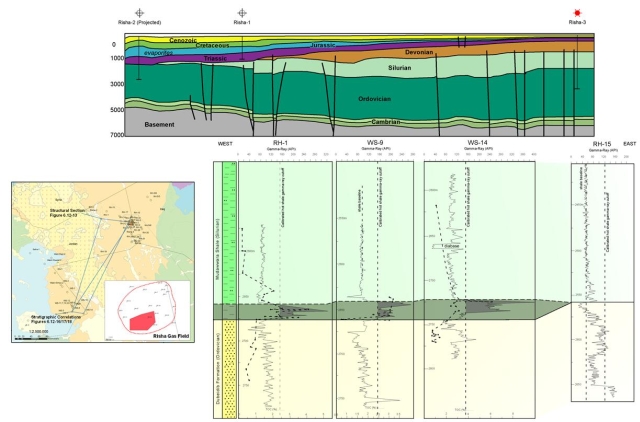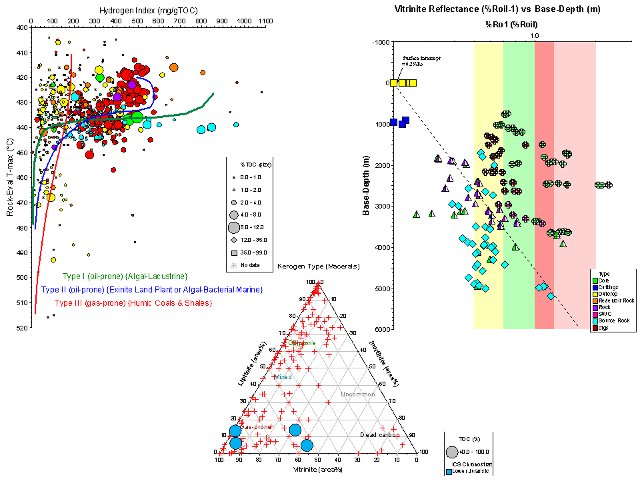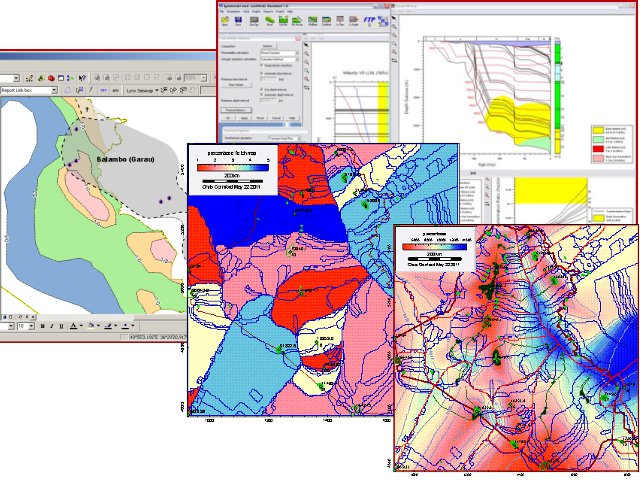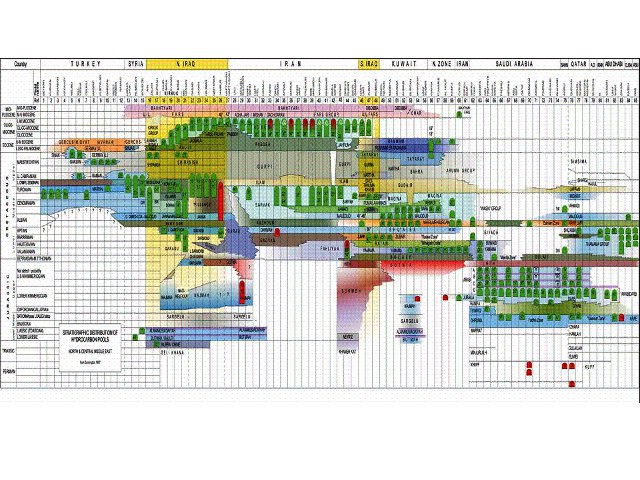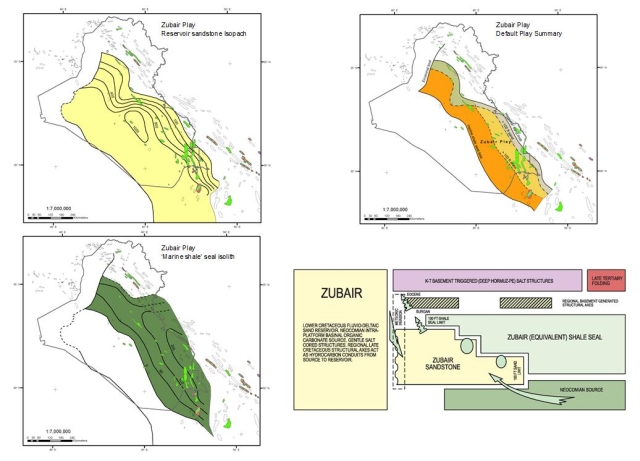 The results of the analysis are presented in two forms:
A 7-section report in PDF format (outlined here), providing an extensive, illustrated body of knowledge to support the findings of the study.
The dynamic aspect of each petroleum system is mapped and manipluated via an ArcGIS toolkit which links to Zetaware Genesis and Trinity T3 models underpinned by IGI's p:IGI-3 geochemical database.
This dynamic deliverable can be used by oil-company geologists/geoscientists to leverage their own unique interpretations, and may be adapted, integrated with other data, and disseminated throughout their organisation.
The ArcGIS toolkit also allows the explorationist to perform Common Risk Segment mapping, combining results in order to rank and risk multiple play elements and so develop and assess new play concepts. Given the numerous combinations, a selection of CRS maps will be included with the study results. The toolkit allows each client to develop unique mapping.
Lynx's ArcGIS Tools for visualising geological data are included in the package (1-year licence).
The study is now complete and availble for demo today.
Geoscientists working towards the upcoming 5th Iraqi Licensing Round will find this study indispensible for furthering their understanding of petroleum systems in the region. This unique product provides a dynamic framework for evolving their own play concepts.
Purchasers are responsible for their own licences for ArcGIS Desktop (mandatory), Zetaware Genesis and Trinity T3 (only needed to change basin models).
Please contact us for more details or to arrange a demonstration.