Libya - Sirt Basin - A New Petroleum Systems Analysis
Lynx has released (Q4 2009) a new, GIS-enabled Petroleum Systems Analysis of the Sirt Basin, authored by David Boote of DB Consulting, a recognised expert in North African geology.
This major, integrated study provides a regional petroleum systems framework for:
play analysis and risking
prospect highgrading/ranking and risking
extending existing play trends
and developing to play concepts/ideas
The report contains a comprehensive series of regional facies maps supported by:
basin-wide stratigraphic correlations
detailed stratigraphic sections illustrating local stratigraphic architecture
a regional analysis of oils, identification of key oil families and provisional oil-to-source correlations
basin-wide burial history reconstructions
regional generative area expulsion / migration models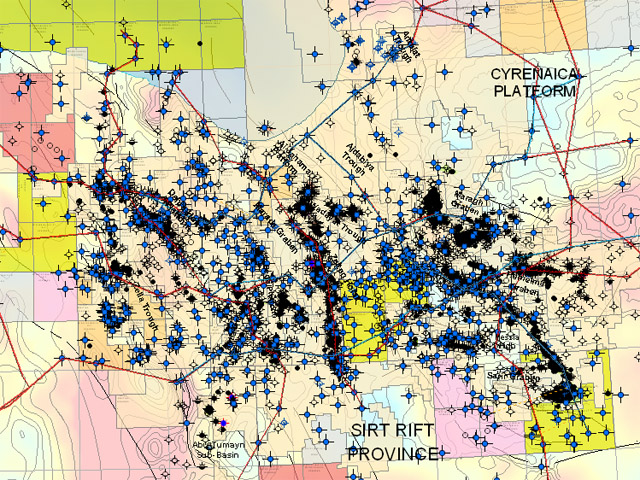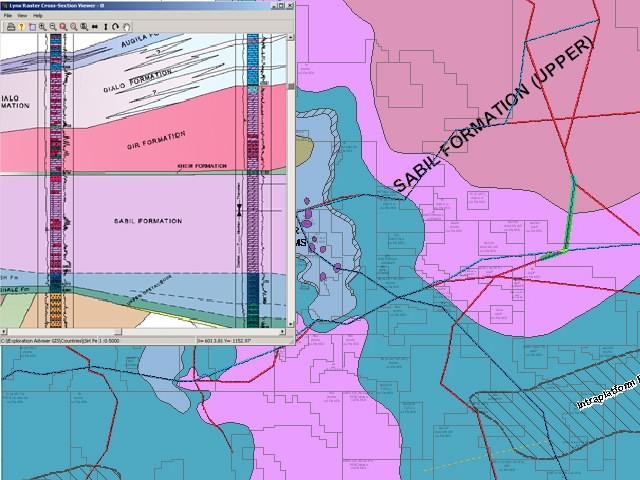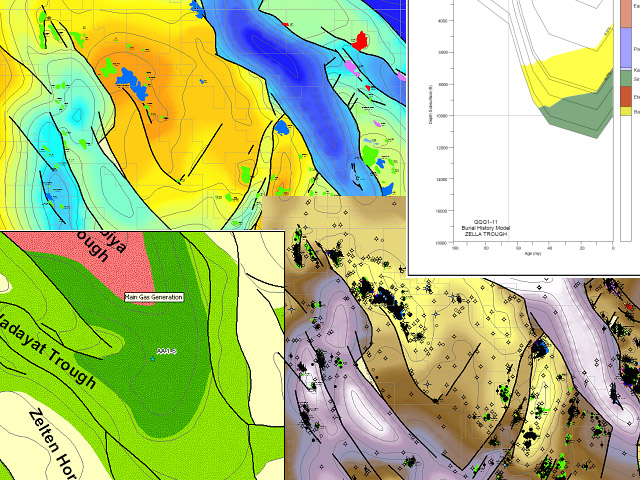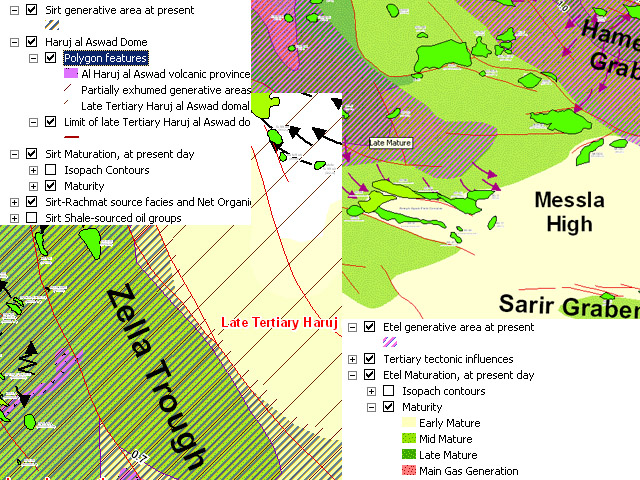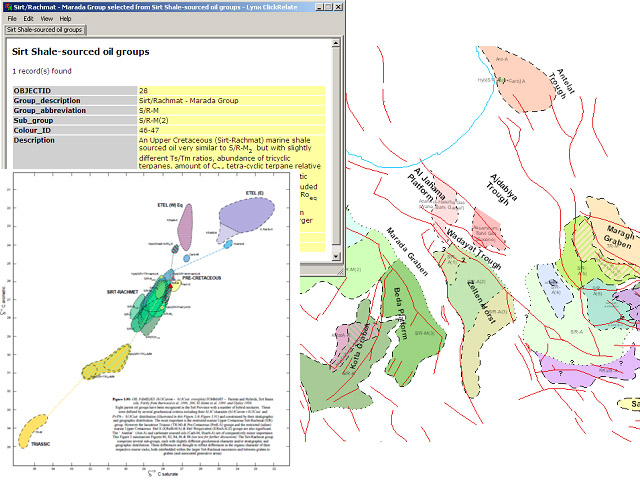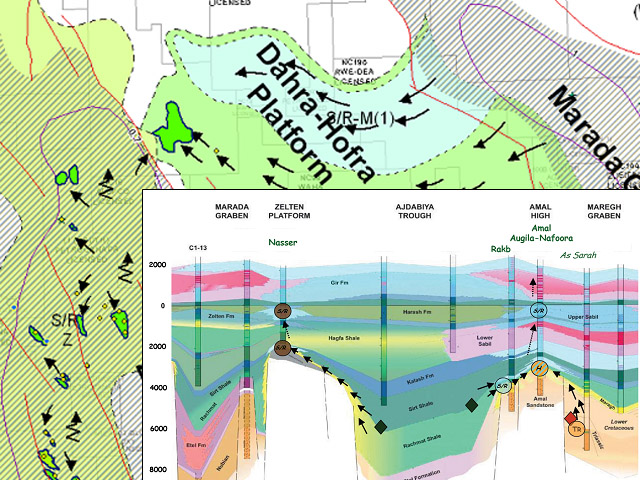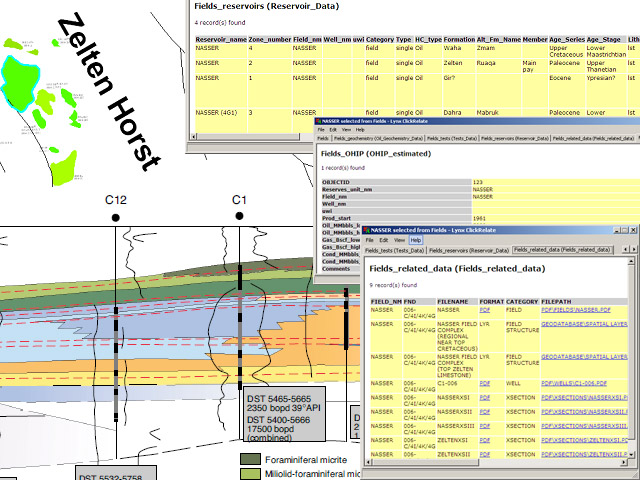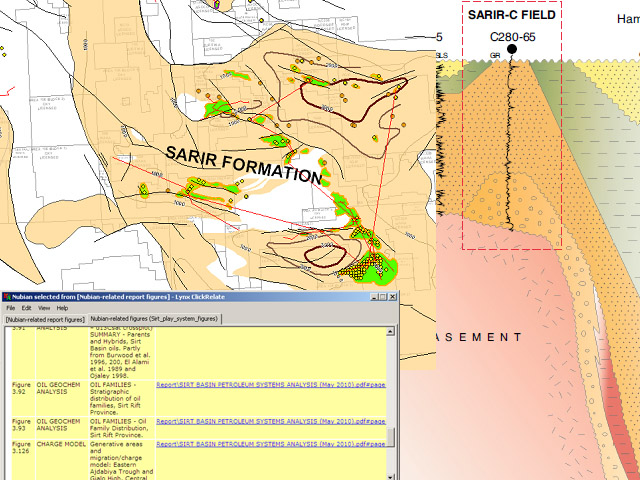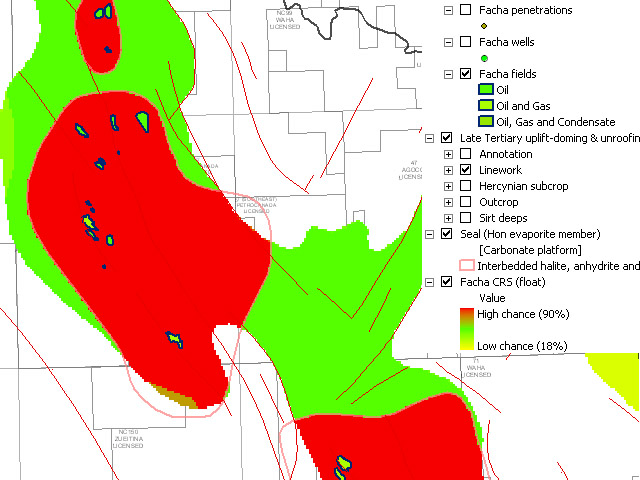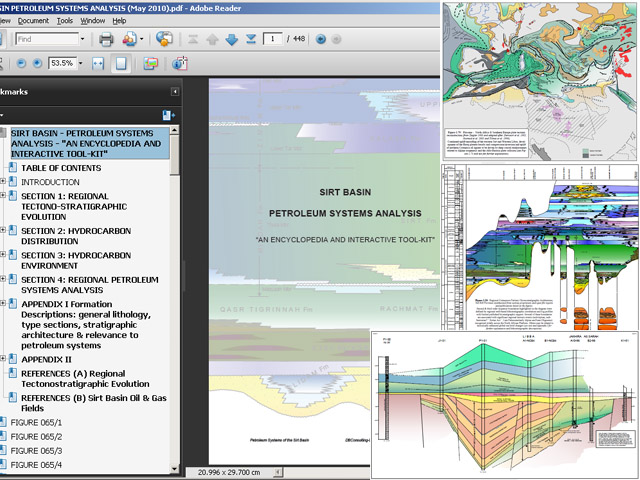 For more information, see this PDF flyer, this PDF poster presentation or contact us
---
Libya - GIS Adviser
This report is one of a series of GIS products designed to exploit the power and ease of use of ArcGIS as a tool for the Explorationist. The product consists of a wide variety of exploration and production related maps linked to well/field databases, well logs and seismic sections managed from within ESRI's ArcGIS application suite. Text, tables and figures are also provided as digital PDFs.
This GIS digital exploration package is organised into several modules:
Libya Regional
Sirt Basin
Sirt-Cyrenaica Platform
Ashtart Tripolitania Basin
Ghadames Basin
Murzuk Basin
Offshore Sirt Block O-6
Sirt Basin Petroleum Systems Synthesis
Please ask us for a detailed listing.
The GIS Adviser contain the following data types amongst many others:
Seismic Data, Seismic Interpretation, Digital Well Logs, Technical Reports, Well Database, Formation Tops Database, Field Data, Field Structure maps, Basement Depth maps, Stratigraphic Play maps, Satellite Imagery, Gravity & Aeromag, Digital Surface Geology, Digital Elevation model Stratigraphic Synopsis chart, Isopach & Facies maps, Stratigraphic & Structural Cross-sections.