Tunisia - GIS Adviser
Updated February 2010
Tunisia has multiple basins, and with source-rocks at various stratigraphic intervals, and various plays, the elements are there for material success. What's more, the string of exploration well successes over the past few years (particularly in the south) gives proof to the prospectivity. The favourable production terms and the company-friendly administration add to the factors that make Tunisia special.
Lynx's recently updated GIS Exploration Adviser for Tunisia can help you to extend your portfolio and look at all parts of the country. The ArcGIS framework allows the explorationist to look at all the relevant data and to add his/her own ideas and data. A major database is included with this report, and it is backed up by a technical report on the prospectivity of Tunisia (and extending to Sicily).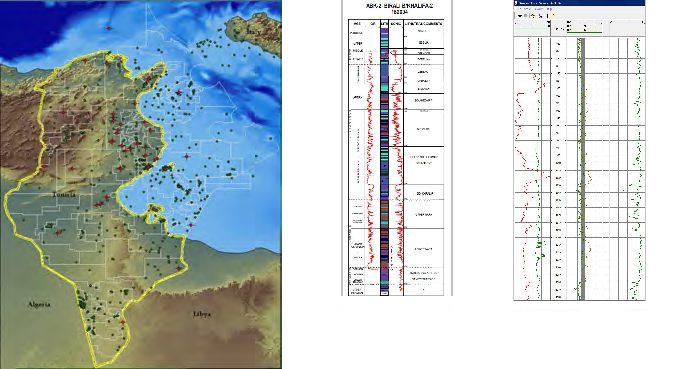 The study includes
Seismic basemap
Wells database
Well summary logs
Digital well logs
Bathymetry
Gravity
SRTM elevation
Satellite imagery
Structure and field maps
Blocks and awarded licences
Surface geology
Production information
Fields database
Technical report
This study has been compiled in conjunction with Fairway Exploration.
Please ask for a detailed listing or to arrange a real-time demonstration of this product, to enable you to see its capabilities.