India - Lynx GIS Adviser
October 2010 - updated for NELP IX
Lynx is pleased to announce the release of a two-module 'India Exploration Adviser GIS' for ESRI ArcGIS Desktop, focussed on the exploration geology & geophysics of India's major basins.
The base Module 1 represents a collaborative effort between Lynx and Rutherford Exploration, taking the popular 'Hydrocarbon Potential of India' report and integrating it within an ESRI ArcGIS framework to include concession areas, field discoveries and exploration wells. All maps and figures from the report are either viewable as individual spatial layers or are dynamically linked to layer features within the ArcMap project. This deliverable includes the recently-updated 308-page Rutherford report in PDF format.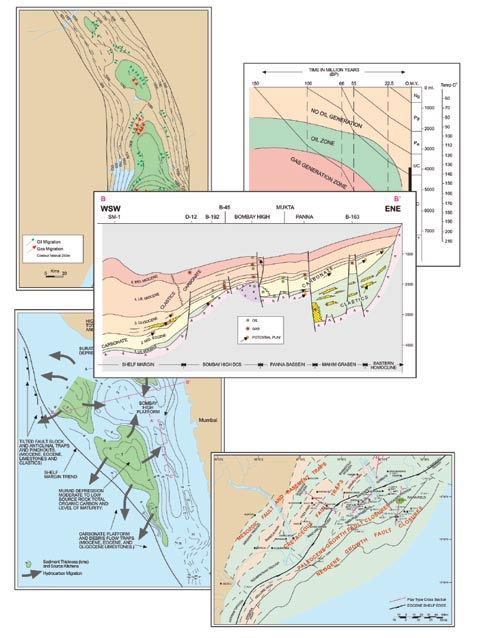 Module 2 has an emphasis on NELP VII to NELP IX data as well as a significant amount of non-exclusive seismic and well-log data which Lynx has independently acquired for 4 discrete areas, and which have been converted into standard SEG-Y and LAS format for loading to workstation. A series of TWT horizon maps based on interpretation of the seismic data are also made available as gridded surfaces, along with a substantial regional coverage of gravity and aeromagnetic data. All of these data are again integrated within ArcGIS and can be viewed and manipulated in the accompanying ArcMap project deliverable with the aid of Lynx Seismap and Clickrelate plug-ins.
Please ask for a detailed listing.