Seismic Location Data
Lynx understands the importance of accurate navigation records in releasing the full value of seismic data. We pride ourselves on being able to provide fully reconciled SEG-Y data that can be loaded into workstation applications with ease and confidence.
With this in mind, we have developed an integrated suite of tools to ensure that our location data is of the highest standard
Lynx's Capabilities
Digital capture from hard-copy shotpoint location maps and listings
Conversion, import and manipulation of digital location data
Geodetic transformation
Seismic reconciliation
Navigation from Hard-Copy
Often the only source of seismic navigation information is from variable quality hard-copy maps and listings. Lynx is able to scan all original documentation to a high quality in order to ensure the optimum data capture.
While OCR and manual techniques can be utilised to encode listings, a much more sophisticated set of tools has been developed to work with shotpoint basemaps.
Basemap Digitising - Setup
Supports all standard image file formats
Full image manipulation including rotation, zoom and pan
Advanced calibration utilising triangulated network for high accuracy
X-Y and Lat-Lon reference points accommodated
Import function and overlay from digital source for verification and editing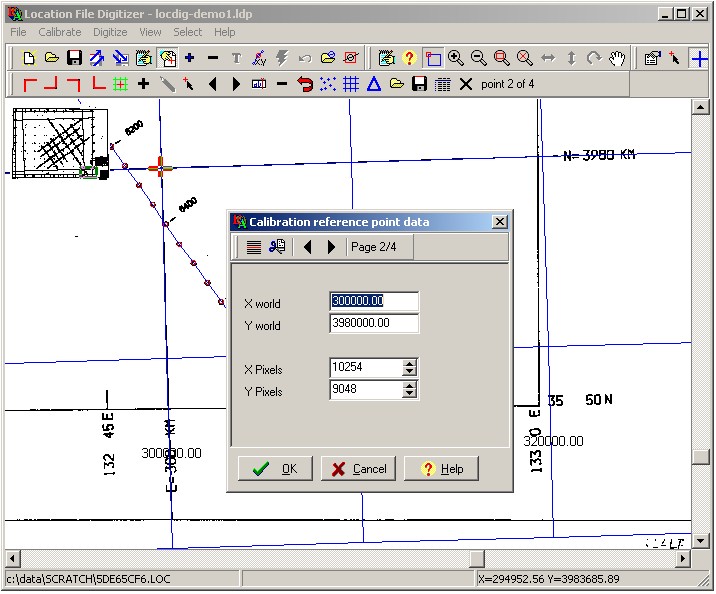 Basemap Digitising - Capture
Intelligent auto-tracking with editable predictive and snap-to-shotpoint functionality
Manual capture with point-and-click editing of shots and attributes
Shotpoint interpolation and calculation by distance
Full control over visual display of captured data
Output data capture direct to UKOOA, CSV and ESRI shapefile formats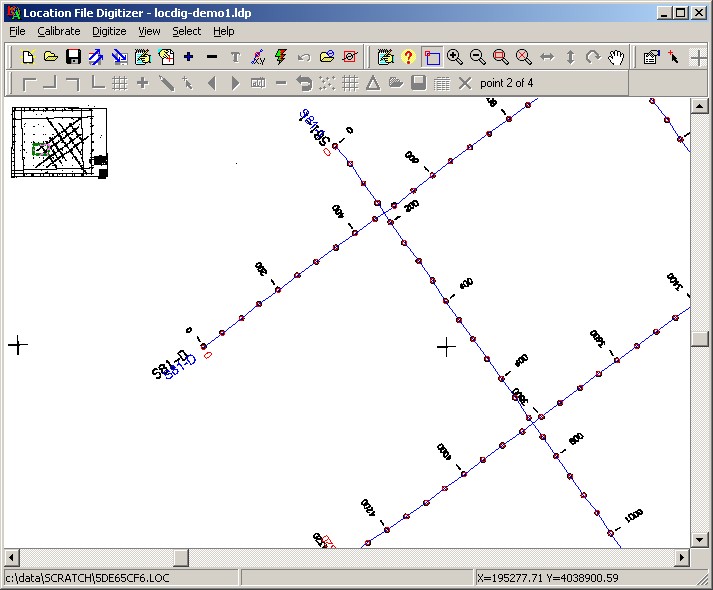 Navigation Data from a Digital Source
Where digital source navigation data is available, a wide range of problems may still be encountered in terms of non-standard formats, erroneous values and corrupt files.
Lynx offers a full range of services to accurately decode digital source data.
Further, a complimentary suite of tools allows for additional enhancement, interactive editing and validation of the resultant capture.
Digital Capture - Import
Default settings for standard UKOOA and SEG-P1 location data incorporating EBCDIC format conversion.
Interactive display of source data with flexible customisation of individual columns for non-standard files.
Multiple settings available for correct handling of variable parameters such as line-delimiters, shotpoint annotation and Lat-Lon display formats.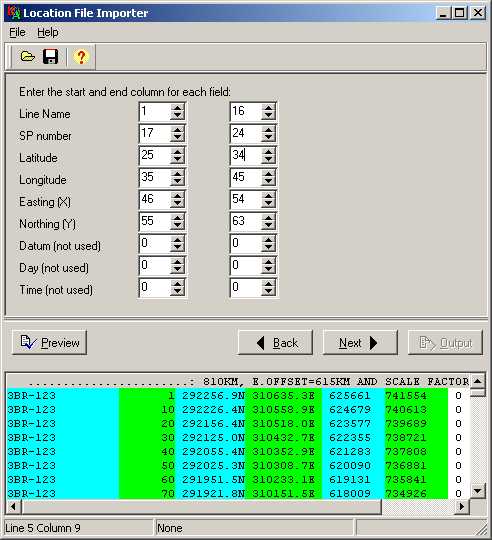 Digital Capture - Manipulation
Full editing functionality for individual points, profiles and header records.
Interactive splitting or joining of profiles plus creation of new profiles from intersections
Shotpoint renumbering, interpolation, decimation and waypointing.
X-Y shifts and rescaling of profiles
Extract and remove selected profiles and merge from additional files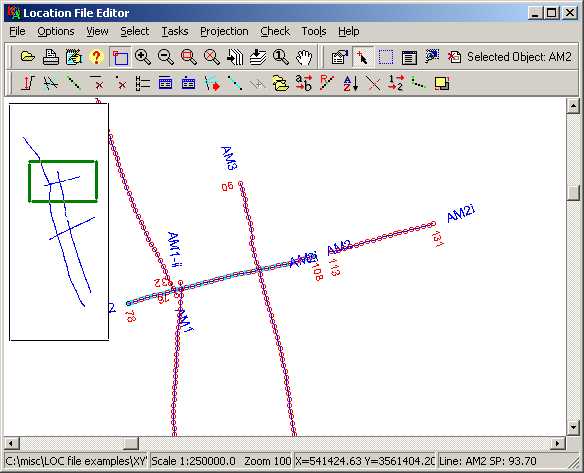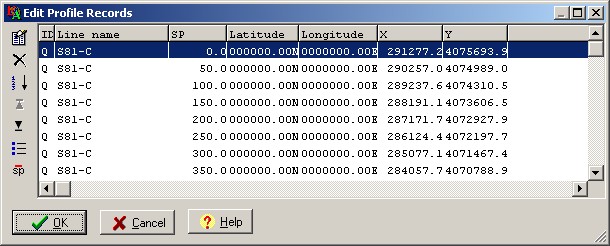 Digitial Capture - Validation
A wide range of automated Geometry Tests are available to check the internal integrity of the data capture.
Identification of duplicate profiles
Logical validation of relative X-Y and Lat-Lon values
Interactive threshold searches to check point-to-point distances, angles and sequencing errors
Formatted reports of findings
Geodetic Transformation
With a worldwide client-base, Lynx has a long experience of working with international E&P data from across the globe.
Whether working with specially developed standalone software applications or within a GIS framework, Lynx has the tools to provide comprehensive geodetic services.
We offer support for the georectification of original maps and full digital conversion utilities, incorporating local datums, spheroid parameters and defined projections.
Working with Seismic Data
Lynx has been working with seismic data since the establishment of the company in 1989. Over the years, we have handled all vintages, variations and qualities of source data and along the way expanded our software capabilities to handle both the seismic navigation data and the SEG-Y records
We are able to provide a fully validated integration of both datasets
Seismic Data - Reconciliation
Automated decoding and cross-referencing of location files and associated SEG-Y files, matching profile names and checking integrity of data ranges
Full editing facilities to interactively tie together mismatches and correct navigation and SEG-Y files
Insertion and extraction of verified navigation data directly into/from SEG-Y trace headers
Comprehensive reconciliation report including matches, ranges, line lengths and shot-to-trace relationships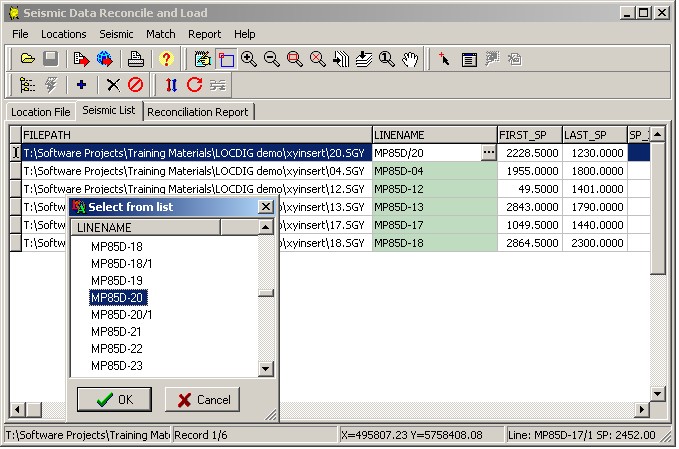 Ensure that line names in SEG-Y files exactly match those in the available seismic location data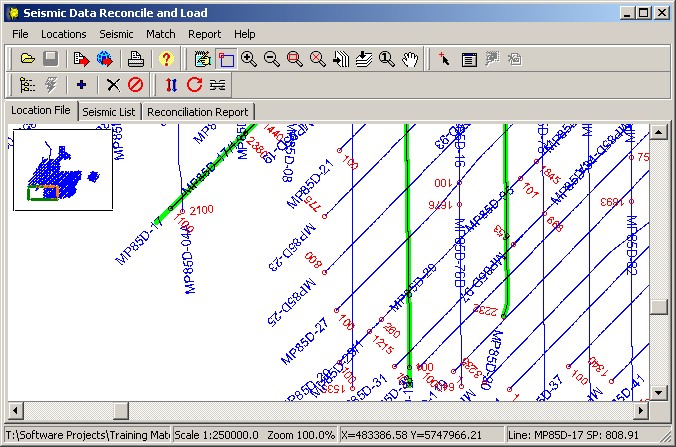 Shotpoint ranges of seismic locations and seismic data files can be compared and overlaid - extrapolated shotpoint ranges can be calculated using a choice of algorithms.
Please contact us if you would like more information about our seismic reconciliation services