iLogview is a wireline log viewer app for web browsers. Digital composite logs can be viewed interactively in a multi-track display, with formation tops and core photos. Individual curves can be turned on and off, and the vertical scale can be changed intuitively by users and switched between metres and feet. iLogview can provide secure real-time access to digital log data to distributed users.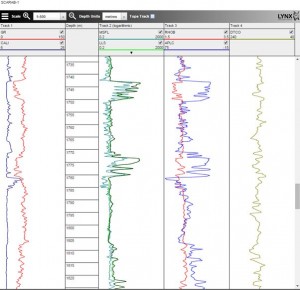 iLogview works in all modern web browsers on desktop PCs and mobile devices - including Google Chrome and Mozilla Firefox on Windows and MacOS, Microsoft Internet Explorer (version 9 and up) and Microsoft Edge on Windows, Apple Safari and Google Chrome on iOS (for iPads and iPhones) and Google Chrome on Android devices.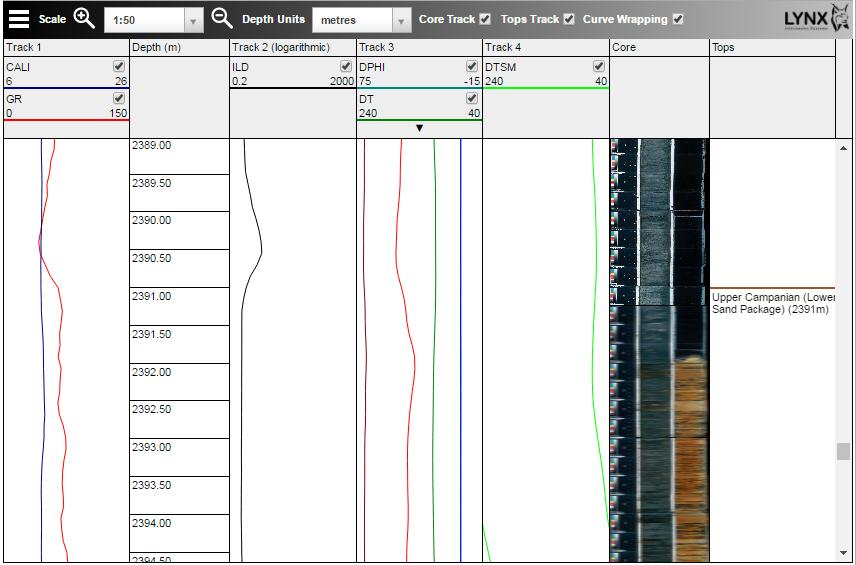 iLogview may be integrated into your existing enterprise data portal or web mapping applications, or it may be used as a standalone web app with an integrated basemap.
A live example of iLogview and iSeisview is available here.
Web server system requirements
Microsoft Windows Server 2012 or newer
Apache Tomcat 8 (or newer)
Java JDK 8
Supported databases (optional)
PostgreSQL 10 (or newer) with PostGIS 2.5 (or newer)
Microsoft SQL Server 2012 or 2016
Oracle Spatial 11gR2
Contact us to discuss your requirements and licensing options available.