LEACAT Version 3.6 Specification
Lynx Exploration Archivist Cataloguing and Archiving (LEACAT) software is a comprehensive solution for preparing, cataloguing and archiving your existing E&P project data. Our software does not force you to adopt a rigid over-arching database schema, but provides the flexibility to adapt to the way your company already organises data, whether this is departmentally or geographically.
LEACAT provides tools for defining database schemas and integrating your custom/in-house data formats, as well as administrative database browsing utilities and a simple drag-and-drop front-end for end users. LEACAT integrates with ESRI ArcGIS and Oracle. LEACAT utilizes Lynx's ArcGIS extensions to provide a GIS-enabled browseable and searchable database of your G&G data.
LEACAT can also be integrated with our seismic vectorising (LEASSV) and basemap digitising (LEAMAP) software to provide a full and comprehensive solution for archiving seismic data from images of sections and basemaps.
The minimum system requirement is a PC running Microsoft Windows XP, Vista, 7, 8 or 10 (x86 or x64).
Applications and utilities contained in the suite are accessed from the Lynx Launcher, a program manager which allows all installed Exploration Archivist programs to be accessed from the Lynx Desktop icon. Installation can be from cd-rom, or from downloaded setup files.
The LEACAT suite contains:
LEA Object Wizard - low level utility for defining new Exploration Objects, which act as the basis of tables, and adding new file format definitions to existing Exploration Objects.
LEA Catalogue Designer - low level utility for designing database table schemas.
LEA Catalogue Builder - link/import existing database tables/spreadsheet lists to an archive project, and automated population of database tables by file-system search.
LEA Catalogue Editor - user-friendly drag-and-drop end-user interface for adding files and records to the database.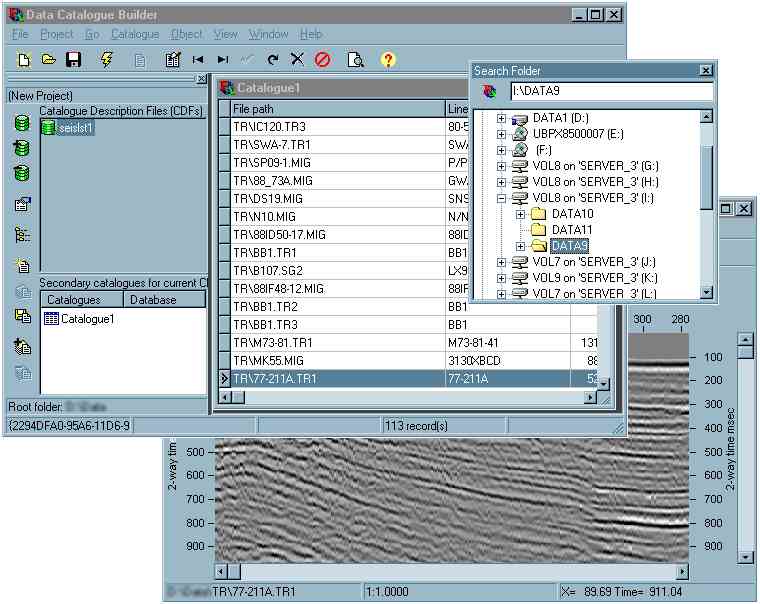 Catalogue Builder (code name "Florence") - searching file system for files to add to the catalogue.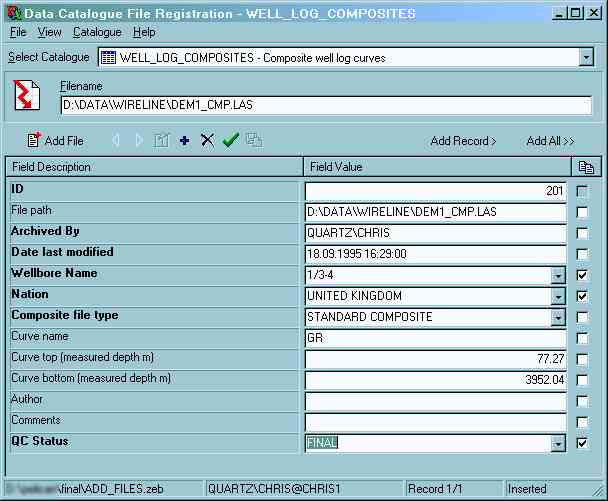 Catalogue Editor (code name "Dylan") - drag a file from Windows Explorer and drop on the Catalogue Editor to add it to the current catalogue.
Installation files for LEACAT V3.6
The following setup files comprise the LEACAT package, which can be downloaded from here.
LEASetup - Desktop Launcher, system files and utilities
LEACAT - Database/archiving applications and utilities
TBLUtils - administrative database utilities, general purpose table viewer and editor for Oracle
LynxClickrelate - ArcGIS plugin for viewing selected records (see here for more information)
To run the software, a licence is required from Lynx, in the form of a licence file or hardware key.
Please contact us for more information on purchasing this software, or for more information on spatially enabling your E&P data.